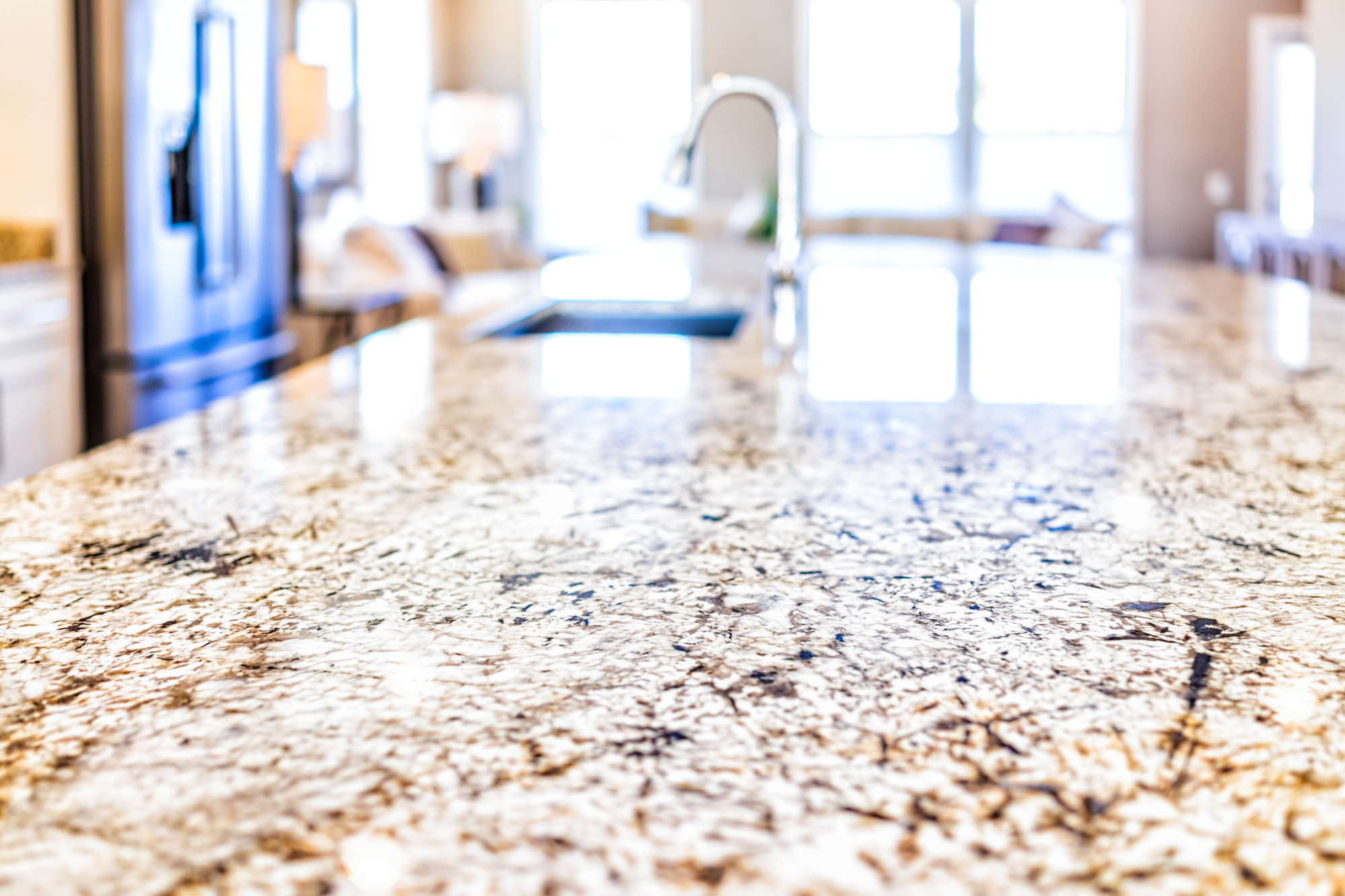 The Professional Way to Clean Granite Countertops
Granite countertops are stylish, strong, and resilient. Not only are they a nice addition to any kitchen, but they can withstand heat and last hundreds of years. But despite their strength, they require a lot of care. 
You can't just use anything on these surfaces. There's actually a certain process you should follow in order to effectively clean granite countertops. That being said, we're going to walk you through the proper way to clean them so that you get the most out of your countertop! 
Keep reading to learn the best way to clean granite countertops. 
Microfiber Cloth
First, you'll want to make sure you have a microfiber cloth on hand before starting the cleaning process. These cloths are softer and more gentle than normal cleaning cloths, making them great for use on granite countertops.
Sponges and other cloths can be too harsh for granite and can cause the sealant to breakdown. The goal is to clean and preserve your counters and the first step in ensuring that is done is by having the proper tools. 
Products 
This may come as a surprise to many, but warm water and mild dish soap will thoroughly clean your granite countertops. It's simple, and maybe the most obvious choice, but it's extremely effective. 
When cleaning your countertops, harsh and abrasive cleaners such as acidic cleaners, vinegar, and bleach should be avoided. These products, although powerful, will also weaken the sealant on your granite and cause it to deteriorate quicker. 
There are also granite specific cleaners available but they are not necessary to use on a regular basis in order to get a clean surface. 
Isopropyl Alcohol 
After using soap and water to wipe down your counter, you should go in with a disinfectant to finish it off. Isopropyl alcohol is a great product to use for this step because it removes any residue that may be left from soap, and it restores shine. It also helps to keep your home virus-free. 
After wiping your counter down with soap and water, spray alcohol and allow for it to sit for five minutes. Wipe your countertop down and your space will look new and refreshed.  
How Often Should You Clean?
Now that we've gone over the proper steps and products to use during the cleaning process, it's important to know how often this should take place. 
Typically counters are wiped down daily to discard crumbs and small spills. While this is adequate, we recommend following our steps and doing a thorough cleaning once a week to get rid of bacteria and keep your kitchen space safe.  
Now You Know How to Clean Granite Countertops 
Granite countertops require delicate care but the cleaning process is quite simple. Remember to use warm water with mild dish soap, a microfiber cloth to wipe it down, and isopropyl alcohol to disinfect. By following these steps and staying consistent with your counter's upkeep, you'll have clean granite countertops all the time. 
You could do it yourself but you don't have to! Contact us today to see how we can help you keep your granite in tip-top shape.