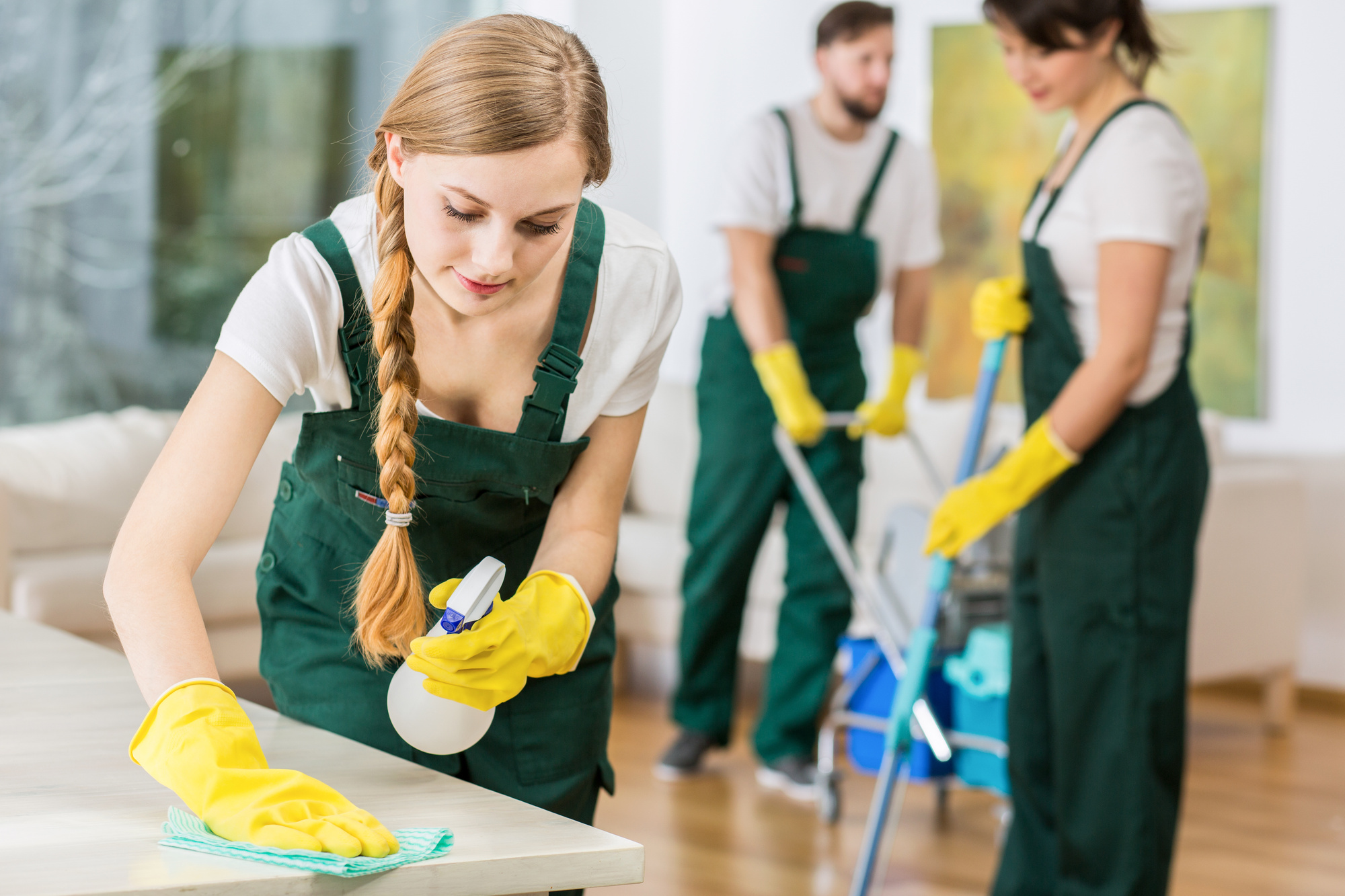 11 Vital Housekeeping Interview Questions to Ask Before Hiring
Are you looking for a cleaning service to help you keep up with your household?
You have lots of choices, so how do you know which one to choose?
Doing a housekeeping interview helps you determine if a cleaning company has the services and qualifications you want. 
You're trusting the cleaners to come into your home, so you want to do your research. Not only do you want to ensure your home gets clean, but you also want to know you can trust the people who enter your home.
If you have an interview scheduled with a cleaning service, ask these 11 questions to get the information you need.
1. What Credentials and Insurance Do You Have?
Research the background of the company before hiring them. Ensure they have plenty of experience.
Cleaning companies also need insurance to cover liability. This covers financial losses if damage happens in your home.
Ask if the company has workers' compensation insurance if they have employees on staff. If a cleaner gets injured in your home, the workers' compensation coverage pays for those injuries.
2. What Type of Cleaning Products Do You Use?
If the cleaning service provides the cleaning supplies, find out what type of products they use. You want a company that uses safe, quality products.
If you have a specific type of cleaner you want the service to use, ask if they're willing to use the products you provide. 
3. Is It One Person or a Team?
Determine how many people will be in your home to clean. Some services might send a single person. Others have a team of cleaners.
The number of cleaners can affect the price. It can also affect the cleaning time. The company may charge more for two cleaners, but those two people can get the cleaning done much faster, so it could save money.
Find out if you can expect the same cleaners each time or if it could change. Many large cleaning services have a lot of people on staff, so you may not always see the same people in your home.
4. How Do You Vet Your Employees?
You're letting strangers into your home, possibly when you're not there. You want to know the cleaning service hires trustworthy employees.
Find out if the company uses employees or contractors. Companies have more control over employees and often use more rigorous criteria for hiring employees. Determine if they run background checks on the employees before hiring them.
It's also a good idea to ask about the training process. This gives you confidence in the cleaners' ability to perform the services well without damaging your property.
5. What's Your Availability?
Quality cleaning services will have a lot of clients. Make sure the service has the availability to fit you into their schedule.
Determine how often you want the cleaning service to come to your home. This way you can compare your needs with the company's availability.
Consider the time of day when the cleaning service is available. Make sure it's compatible with your schedule and preferences.
6. What's Your Payment Policy?
Understanding the pay structure and payment policy is important to avoid surprises.
Find out how the company charges for its services. Some might charge a flat fee while others might charge a per-hour rate. It can also vary depending on how many cleaners they send.
Understand when you're expected to pay and what type of payment methods the service accepts. An independent house cleaner might not accept credit cards, for example.
7. What Services Are Included?
Cleaning companies usually have standard packages for cleaning. Ask about the packages and what's included with standard cleaning services.
It helps to know what you're looking for before the interview. If you know that you want beds made, bathrooms cleaned, and clutter picked up, you can ask if the company provides those services. 
8. Do You Offer Extra Services?
Sometimes you might want extra cleaning services. Perhaps you're hosting a family holiday and you want your oven and refrigerator professionally cleaned. Or maybe you want the cleaning service to come after you host for a thorough cleanup. 
Think about the extra cleaning services you might want in the future. Determine if those services are available from the company. It's easier to have one cleaning company handle all of your needs instead of hiring someone else for specialty cleaning.
9. What Happens If Something Gets Damaged?
Hiring a reputable company reduces the risk of damage, but accidents can happen. An employee might use the wrong type of cleaner on your marble, or they might knock over one of your belongings and break it.
Ask the company how they handle those situations. You want a company that'll take responsibility for accidents if they happen.
10. What Happens If I Need to Cancel?
Things come up and sometimes you may need to change your cleaning schedule or cancel the service. Find out what happens if you need to cancel or want to end your service with the company.
Some companies require you to notify them a certain amount of time in advance. If the company charges a fee for cancellations, find out how much it is and when the fee applies.
11. Do You Have References?
Even if you don't find any red flags during the interview, it's a good idea to ask for references from current or former clients. This lets you get a different perspective instead of only relying on what the company wants you to hear.
If the cleaner doesn't have references or doesn't want to give you any, it could be a sign that you should stay away.
If you receive a list of references, give each one a call to see what they think of the company. Ask if there were any problems and how they were resolved. Determine if the person would hire the company again or would recommend them to someone else.
Conduct a Housekeeping Interview
A housekeeping interview is the best way to find a cleaning service that fits your needs. Doing your research helps you find a company that does the job well.
If you're looking for a Memphis-area housekeeper, contact us to see if our services are a good fit for your needs.