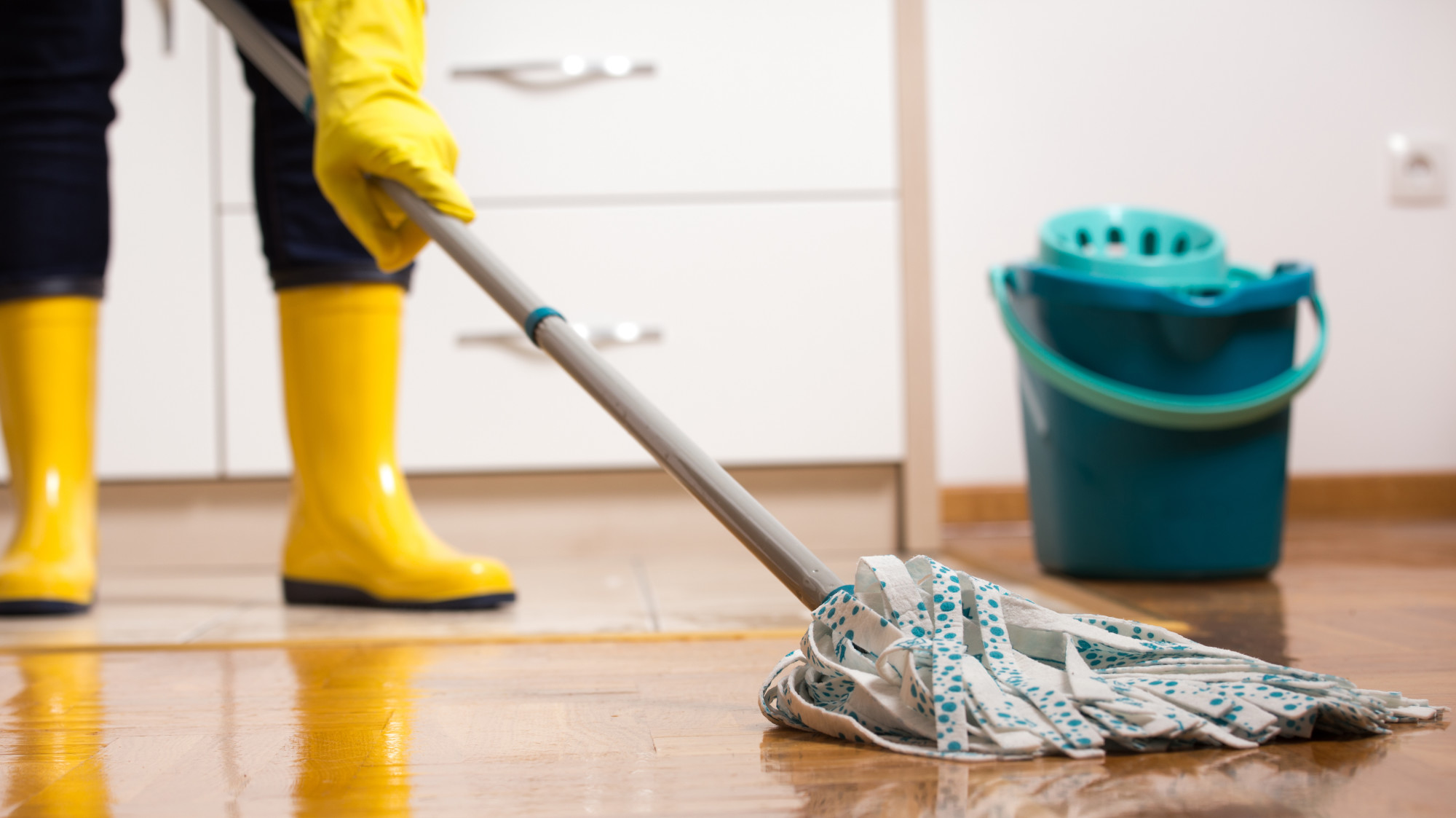 What a Difference! The Benefits of Wet-Mopping Kitchen Floors
Do you find yourself constantly worrying over the state of your flooring? Are you spending hours trying to clean them, only to find them dirty the next day? Do you find standard cleaning tools ineffective?
I have a solution for you!
Wet mopping is the most efficient cleaning method and it will transform your kitchen floor! Keep reading to discover the differences between dry and wet mopping, and the benefits a wet mop can provide.
Dry Mopping vs Wet Mopping
Before outlining the benefits of wet mopping, we need to clarify the difference between these mopping methods.
A dry mop, also known as a dust mop, works to pick up dry material such as dirt, food, and hair. This mop is a more efficient alternative to a broom. A mop traps and rids debris while a broom spreads further by sending it into the air allowing it to contaminate other surfaces.
The head of a dry mop has either a detachable or disposable head. Detachable heads made of a fabric material can be cleaned in between uses, while disposable heads are meant to be replaced after each use.
Wet mops pair with water or cleaning solution for a deeper cleaning effect. The various wet mop heads include loop or cut-end that can be wrung out after use, detachable, washable heads, as well as one-time disposable wet pads.
So, why is a wet mop the best mop for you?
Liquid Spills
In every home, you're likely to encounter a liquid spill, whether it's from a cooking mishap or a dropped drink. A wet mop's design allows for liquid absorption. Dry mops can pick up particles on the surface of your floors, but for dried liquids and stains, wet mops are a more efficient option.
Disinfecting
Dry mops remove the particles we can see, but they're useless against lingering bacteria or viruses.
The kitchen and bathroom floors, laundry rooms, sinks, and showers are hot spots for bacteria growth. Without frequent cleaning, this bacteria can spread to other areas in the home. The more we encounter bacteria the more susceptible we are to infection.
A wet mop allows uses soap and water or disinfecting solutions that remove bacteria and protect from potential sickness.
Appearance
One of the most compelling benefits for wet mop use is its sparkling finish. The professional cleaning result you're looking for can be achieved with any wet mop. They're versatile, too, and can be applied to several surfaces.
Wet mopping is safe on hardwood, tile, concrete, stone, and other uneven or rough surfaces. They're used on baseboards, too, to prevent mold and mildew build-up.
Scrub Away
Wet mopping is quick and easy to do. This kind of mop is the best tool to get rid of a liquid spill, offers freedom from bacteria, and leaves your floors looking immaculate. This is the cleaning solution for you.
If you're looking for other cleaning tips, or you're in the Memphis area and need professional cleaning services, check out the rest of our site and give us a call!