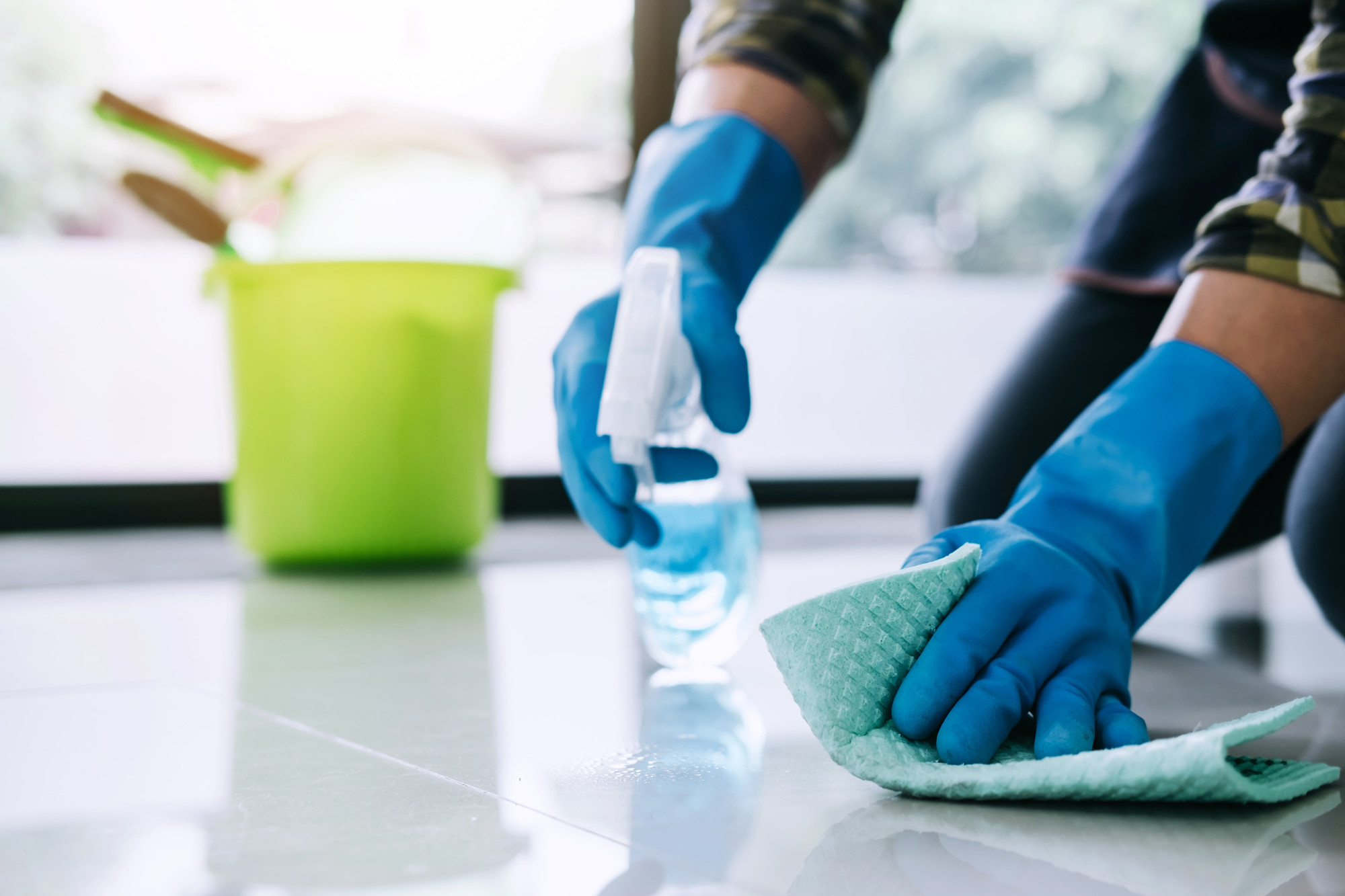 What Is Included in a Deep House Cleaning?
Keeping a clean home is more important now than ever before. In fact, studies show that having a clean home makes you healthier! That being said, what about when it is time for something a little more than tidying up? 
We have the answer for you! We are going to go over exactly what is included in a deep house cleaning. So, if you are ready to get your house cleaned from top to bottom let's get started!
What Is Included in a Deep House Cleaning?
When you choose to have a deep house cleaning team of 3-4 will come to your home and complete an initial walk through of the home.  From there they will utilize a checklist to ensure that each room is carefully detailed and cleaned. Let's look at the breakdown of each living space. 
The Kitchen
One study found that bacteria like E. Coli and Salmonella were found on 75% of kitchen rags and sponges and on 45% of kitchen sinks.  
Here is what goes into a kitchen deep cleaning:
Cleaning and disinfecting trashcans
Deep cleaning and disinfecting of sink and dishwasher
Deep cleaning of microwave
Cleaning and organizing of all cabinets
Deep cleaning of floors 
Disinfecting knobs, handles, and pulls
Cleaning of Oven and refrigerator 
Deep cleaning and disinfecting all surfaces
Cobwebs
Windows
Sills
Blinds
Baseboards
Deep cleaning in the kitchen is vital to a safe home. The peace of mind that your kitchen is sanitary is priceless.
The Bathrooms 
How can you get clean in an unclean area? Your bathroom can harbor bacteria and mold from the moisture build-up.
Here is what goes into a bathroom deep cleaning:
Cleaning of air vents
Disinfecting knobs and pulls
Cleaning and disinfecting soap dispenser and toothbrush holder
Cleaning and disinfecting shower and glass or curtains
Scrubbing and disinfecting bathtub and toilet bowl and base
Organizing all cabinets
Disinfecting and cleaning trashcan
Cobwebs
Windows
Blinds
Sills
Baseboards
Deep cleaning in your bathroom will keep your bathroom a safe and comfortable place. For an added bonus, request your favorite scents such as linen or lavender. 
The Bedrooms
Your bedroom should be a sanctuary. Unfortunately, our rooms often become havens for dust, clutter, and pet dander. 
Here is what goes into the bedroom deep cleaning:
Decluttering the room  
A dusting and wet wiping of all surfaces including baseboards, mirrors, fans, etc
Organizing of drawers and closets
Cleaning under the bed
Disinfecting all surfaces 
Vacuuming carpets
Washing sheets and pillows
Folding laundry
Cobwebs
Doors
Vents
Windows
Sills
Blinds
Linen Changes
Having a clean bedroom will give you a refreshed night's sleep. In addition, an organized closet is a huge stress reliever!
The Living Room 
The living room is so versatile. Whether it is a movie night or a family gathering the living room can get messy quickly! Living rooms can become easily cluttered and studies show that clutter and messes negatively affect your health.
Here is what goes into the living room deep cleaning:
Dusting and polishing of all surfaces including ceiling fans and fixtures
Removal of scuff marks 
Vacuuming furniture and carpets
Cleaning under furniture 
Cleaning windows and windowsills
Cobwebs
Windows
Blinds
Sills
Baseboards
Doors 
Vents
Decluttering the room of unnecessary items
This detailing process will ensure a comfy living area. Organization is key in the living room!
A lot of clients sometimes choose to have a proritized list of things that they want done for their deep cleaning.  You may also limit the time to a specific amount to suit your needs and budget.
Get a Sparkling Home Today
Now that you understand exactly what is included in a deep house cleaning there is no reason to wait! You will feel refreshed in a clean and comfortable home that feels like new again. Hiring a professional to get your house deep cleaned will give you the confidence that your home is being cleaned and detailed to perfection!
If you are ready to get your house sparkling clean today click here!